Why we offer SEO services to Chandler-based businesses.
An all Arizona-based team providing Chandler small businesses SEO consulting
Markitors is a full-service search engine optimization (SEO) agency that works with small- to mid-sized businesses to generate growth through improved search engine visibility. Since 2012, we've worked with companies across all industries, from SaaS to nonprofits, to collaborate on SEO strategies unique to each company's goals and place in their SEO journey. With a dedicated team completely based in Arizona, Markitors is committed to seeing neighboring Chandler businesses thrive both locally and globally with SEO.
LEARN HOW TO INCREASE THE VISIBILITY OF YOUR WEBSITE BEYOND CHANDLER, ARIZONA.
BENEFITS OF PARTNERING WITH A LOCAL CHANDLER SEO AGENCY
Over recent decades, we've seen Chandler evolve from a largely agricultural town into the bustling and still-growing tech hub it is today. Of course, with this boom comes opportunity for new entrepreneurs and established businesses alike to capture a growing Chandler market. As Arizona locals, we understand Chandler's unique landscape and how to best speak to it through SEO.
While Markitors partners with organizations around the world, working with us for a Chandler SEO focus comes with an array of benefits.
We understand your local challenges.
We know how to grow from a local to national and even global business.
We genuinely want to see our local small businesses succeed.
We know SEO inside and out.
Whether your business relies on Chandler's reinvigorated downtown scene or caters to customers globally, we align SEO efforts to your unique objectives to help capture your target market.
WHAT CHANDLER COMPANIES HAVE WE WORKED WITH?
These are a few companies in and around Chandler that Markitors has helped elevate with SEO.
WHY IS SEO SO POWERFUL FOR SMALL BUSINESS MARKETING?
Learn about how this long-term, sustainable solution works.
OUR CHANDLER SEO SERVICES DELIVER RESULTS THROUGH THESE FOCUS AREAS
What is SEO? Search engine optimization is a form of inbound marketing that bridges the gap between your messaging and what potential customers are searching for. In other words, SEO helps customers find you through various search engine features like organic or map results. Inbound marketing has a 3x higher return-on-investment than outbound simply because its target audience is already searching for you—no cold calls necessary.
Why does Markitors specialize in SEO? We believe in going deeper, not wider, into one particular channel of digital marketing to deliver the utmost value to the companies we partner with. Many Chandler SEO companies will offer a spectrum of services like paid ads and email marketing, but this often leads to fragmented strategies siloed by departments or a surface-level approach. SEO is constantly evolving and requires a broad range of skills from copywriting to coding, so we give it our total attention.
Target queries that both best describe your business and match with what customers are searching for
An SEO strategy starts with in-depth keyword research. Ideal keywords depend on several factors, such as competitor analysis, current website performance, search volume per month, and estimated cost per click if that keyword were used for a paid Google ad. Essentially, keywords anticipate what customers are searching if they were to want to find your website. You may refer to your products or services as one thing, but what customers are typing into search engines could be very different.
For example, let's say a local florist business uses "florists in chandler az" as the wording on its website. Some SEO research reveals that "flower shops in chandler az" is actually a much more frequent search and therefore closer to what customers use, leading to better search engine visibility.
Capture organic search traffic and inform
With a map of keywords ready, the next step is to create 
unique SEO content
 to optimize existing webpages or to use on new ones. Keywords help curate a website of service pages and blogs that target exactly what customers are looking for. It's common for national or even Chandler SEO agencies to lean on independent freelance writers to create content. However, Markitors employs a completely in-house team of authors. This intentional arrangement helps us better align content with goals, oversee quality, and understand client differentiators.
Boost prominence in your industry and brand recognition
Google values pages that show proven "expertise, authoritativeness, and trustworthiness on a given topic", which is a critical factor to ranking highly on result pages for targeted keywords. Markitors' unique approach to signaling these factors is Digital PR. This SEO service leverages traditional public relations building online with the combined benefit of brand mentions and external backlinks, all of which improve search engine visibility. Clients working with Markitors for Digital PR contribute monthly to feature articles and blogs published online through our exclusive network of partners. Because many of our PR relationships are with Arizona organizations, Chandler small businesses gain exposure at a local level.
Attract local customers from Chandler and across the Valley
As a local agency serving businesses through SEO in Chandler and across Arizona, we value the power of local. Local SEO works to improve your web presence for nearby customers on Google Maps, Google's local results, and other search engines so that when customers in Chandler, Phoenix, Mesa, and beyond search "near me", they can instantly find you.
Today, 46% of all searches on Google have a local search intent, meaning that they're looking for services or products in a particular location. If your business does not appear for relevant local queries like "chiropractor near me" or "chiropractor in chandler", you're missing out on almost half of all searchers looking for your services.
Audit and maintain site speed, mobile usability, and other back-end communication with search engines
Technical SEO is all the behind-the-scenes SEO magic that includes factors from mobile-first indexing to status codes and robots.txt. These services make sure your website is communicating correctly with search engines so that other SEO services like content creation or local SEO can work to their fullest potential. Without proper tech SEO maintenance, some pages may not show up in search results, keyword position rankings may fall, or your site can face limited mobile functionalities.
Markitors' tech SEO services include scheduled audits and checks to catch any errors before they can threaten your website's search traffic. You can rest assured knowing everything is running smoothly in the backend.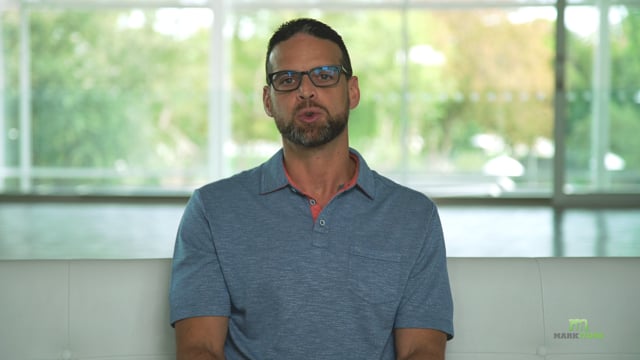 I can't recommend Markitors highly enough from both a speed and investment angle. Their SEO services are very effective in growing your brand online.
— Brian Mohr, Co-founder of Y Scouts
If you Google the term, "digital marketing company," you'll most likely find Markitors on the first page of search results. There's more than 15,000+ digital marketing agencies who offer SEO services in the United States. Yet, Google consistently ranks us as one of the top choices for search engine optimization.
We launched and have built our digital marketing company in a sustainable and predictable way through SEO. We do the same for small businesses, and for Chandler based businesses like yours.
We get results. We practice what we preach. And we believe in having a good time while connecting our clients with customers.
LET'S REWARD YOUR SCROLLING