Why we offer SEO services to Albuquerque small businesses.
A Small Business SEO Company Specializing in Albuquerque SEO Services
Since 2012, Markitors has been helping small businesses grow through SEO. Our team of experts provides Albuquerque SEO clients with sustainable results. We are based in Arizona but work with small businesses nationwide and across the globe. As an SEO agency, it is our mission to help your Albuquerque small business grow. Seeing local businesses from diverse industries grow through SEO makes us happy about the work we're doing in organic search. Small businesses are the backbone of the economy and sometimes just a bit of SEO is what makes the difference.
Markitors services are the SEO solutions for small businesses located in Albuquerque, Rio Rancho, East Mountains, Cedar Crest, and other areas in New Mexico. We take great pride in helping our Albuquerque SEO clients achieve their business goals through increased organic search traffic and lead generation.
Learn how to increase the visibility of your website in the city of Albuquerque, the state of New Mexico, and beyond. Our free SEO audit tool aggregates over 70 of the top SEO audit tools to provide you with an analysis of your website's search engine optimization. These critical components are crucial to your business' organic search results.
BENEFITS OF PARTNERING WITH MARKITORS FOR ALBUQUERQUE SEO
Markitors itself is a small business with a strong online presence that we built from the ground up. This firsthand experience gives us insight into local SEO that other SEO companies in Albuquerque likely don't. We build the online presence of our small business clients through high-quality SEO Content, Digital PR, Technical SEO, and more.
We've worked with companies from Australia to Greece, but partnering with Markitors for Albuquerque SEO comes with numerous unique benefits for both sides.
We understand your local challenges.
We know how to grow from a local to national and even global business.
We genuinely want to see our local small businesses succeed.
We know SEO inside and out.
We have experience with businesses based on local foot traffic and those who serve a global audience. So, whatever your business' needs are, we can create an SEO strategy that will help you reach your goals. Our data-backed, hands-on approach to local SEO sets us apart from other Albuquerque SEO agencies. We make SEO a collaborative process to grow your business' organic search traffic, digital visibility, and conversion rates. With Markitors, you can rest assured that you're in good hands.
ASK ABOUT OUR ALBUQUERQUE SEO SERVICES
SEO FOR SMALL BUSINESS MARKETING IN ALBUQUERQUE, NM
Learn about how this long-term, sustainable solution works.
MARKITORS GENERATES RESULTS THROUGH SEO FOR ALBUQUERQUE BUSINESSES
What is SEO? SEO stands for search engine optimization. This is the process of increasing the amount of traffic to a website by optimizing it for search engines. In other words, it helps people searching online to find your business. SEO efforts may take months to yield results, however, when done correctly, the results are maintainable long-term with minimal upkeep. Paid ads and social media campaigns generate short-term results that fizzle out, but SEO brings long-term success.
Why do we at Markitors focus on SEO only? Often, other digital marketing companies offer a range of services such as social media marketing and email campaigns. We don't invest time in tactics like email campaigns or paid advertising because we believe SEO is a much stronger channel.
We've seen firsthand the ROI that high-quality SEO services provide for our clients. To make the most of your marketing budget, focusing on the proven, sustainable benefits of SEO is essential. With the help of our Albuquerque SEO services, you can connect with customers and scale your business.
Target keywords that both best describe your business and match with what customers are searching for to gain search engine visibility in Albuquerque.
Keyword research is an essential part of any successful SEO strategy. Through keyword research, you can gain insight into what users are searching for online and capitalize on it. Data proves the impact it can make on small businesses' organic search traffic.
Keyword research is all about matching a user's search intent to get them to visit your website. So for example, let's say you are a cafe owner in Albuquerque. You have been using "Alburquerque cafe" in your online branding. After doing some keyword research, you find out that there is a much higher search volume for "Albuquerque coffee shop." With this information, you can tailor your website and SEO content to target that keyphrase since it has higher traffic potential. From there, you will be able to see a change in search traffic.
Capture organic search traffic and inform readers.
On-page SEO is the next step after keyword research. As a part of on-page SEO, our in-house team of content writers creates content that drives organic traffic to your website. The writers use the keyword research strategy to craft high-quality SEO content that will bring results. The new or updated content on your website will increase traffic and conversions.
Our search engine optimization services are designed to help businesses in Albuquerque and beyond get to the first page of Google search results. SEO content is one important part of the puzzle to get you placed higher in search engine rankings! Ultimately, a mix of SEO Content, Digital PR, Technical SEO, and more is needed to achieve that goal.
Boost prominence in your industry and brand recognition.
Our Digital PR services for Albuquerque small businesses are one thing that sets us apart from other SEO agencies. Markitors created digital PR services for the clients in New Mexico we work with and are the first of their kind for any Albuquerque SEO agency.
We combine the benefits of traditional PR with off-page SEO to deliver a product that both boosts brand awareness and increases your website's domain authority through high-quality and organically placed backlinks. Clients working with Markitors contribute monthly to feature articles and blog posts published through our exclusive network of partners.
Attract local customers from the greater Albuquerque area.
For any business dependent on local foot traffic, local SEO in Albuquerque is critical to a marketing strategy. Local SEO increases digital visibility for local search terms, such as "—– near me" or "—– in Albuquerque," on Google Maps, Google Search, and other search engines.
Local SEO is a powerful tool especially for small businesses with a local customer base. Consider that three out of four customers who conduct a local search visit a store within five miles.
Additionally, Google searches including the term "near me" have skyrocketed by over 900% in the past few years. Without this added visibility, you may be invisible to potential customers online. We make local SEO in Albuquerque easy by taking care of it for you.
Audit and maintain site speed, mobile usability, and other back-end communication with search engines.
Technical SEO works to improve communication between your website and search engines through technical fixes and internal linking. This allows SEO efforts to come to fruition. Slow page loading times, a weak mobile site, and status code errors are all parts of technical SEO that can present challenges to small businesses. If left unaddressed, these issues can lead to drops in search rankings and higher bounce rates among other things.
Maintaining excellent SEO on your website is even more important since Google rolled out its Core Web Vitals algorithm update. Our Technical SEO team is diligent in running regular audits and checks to catch any errors. This way, you can rest easy knowing all of your technical SEO bases are covered.
Hear What Our SEO Clients Have to Say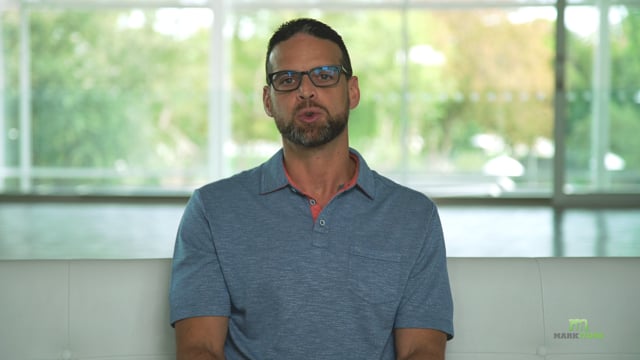 I can't recommend Markitors highly enough from both a speed and investment angle. Their SEO services are very effective in growing your brand online.
— Brian Mohr, Co-founder of Y Scouts
If you Google the term "small business SEO," you'll most likely find Markitors on the first page of search results. There are thousands of agencies that offer SEO services in the United States. Yet, Google consistently ranks us as one of the top choices for organic search engine optimization. Why is that?
We launched and have built our SEO company in a sustainable and profitable way through SEO. We do the same for small businesses, and for Albuquerque businesses like yours.
We get results. We practice what we preach. And we believe in having a good time while connecting our clients with customers.
Trust the Albuquerque SEO experts to help your business grow. Contact us today!
LET'S REWARD YOUR SCROLLING
CLUTCH ARIZONA'S TOP B2B FIRM FOR 2021
Markitors is proud to be named Arizona's top B2B Firm for 2021! Clutch.co identifies which firms will be included in this year's list by evaluating a company's former clients, online presence, and services offered. This allows them to determine industry expertise and ability to deliver. Thank you Clutch and congratulations to all others ranked!