How to build your fitness brand's online profile with SEO.
If you run a fitness business or gym, then you're likely aware that having an online presence is crucial. With countless gyms and fitness centers vying for attention, how do you ensure that potential clients find you first? The answer lies in having effective SEO for gyms.
What is Gym SEO?
Gym SEO is a strategic process designed to enhance your fitness center's visibility on search engines. It involves optimizing your website with relevant keywords, like "gym," "fitness," or your specific services, so potential clients can find you more easily when they search for fitness solutions.
High-quality content, effective keywords, and backlinks from credible sites play a major role in improving your gym's SEO rankings. Not only does this boost your online presence, but it also drives more organic traffic to your site, creating a higher potential for conversions and memberships.
Why Does the Fitness Industry Need SEO and Digital Marketing?
The fitness industry, with its ever-evolving trends and vast clientele, has become incredibly competitive. Potential clients often start their journey by searching online for local gyms or fitness centers. A BrightLocal survey indicates that over 98% of people use search engines to look for information about local businesses. If your gym isn't showing up on the first page of search results, you're losing out on potential sales.
Moreover, people don't just look for a gym; they search for specific fitness programs, personal trainers, gym reviews, and more. The same survey shows that 98% of people occasionally read reviews online, while 76% do it regularly. With that being said, effective gym SEO ensures that whatever potential clients are looking for, they find you.
Here are several reasons why gyms and fitness centers need local SEO:
Consumer Behavior:

Most consumers turn to search engines, especially Google, before making a decision. Whether they're seeking out the best local gym, a specific fitness class, or a personal trainer, they're likely to start their search online. If your gym isn't easily discoverable in these searches, you're missing out on a lot.

Local Searches:

Many search for gyms and fitness centers near their homes or workplaces. With local SEO optimization, your establishment can appear in "near me" searches, making it easier for potential clients in your area to find you.

Digital Trust:

Appearing on the first page can lend credibility to your fitness center. High rankings often translate to trust, and people are more likely to click on the top results, believing they are the most relevant to their search.

Competitive Edge:

The fitness industry is highly competitive. Without proper SEO, your competitors who are investing in their online visibility will likely capture the majority of online leads. SEO ensures you stay competitive and ahead of the pack.

Cost-Effective Marketing:

Compared to traditional advertising methods or pay-per-click advertising, SEO provides a high return on investment. Once you rank well for relevant keywords, you can enjoy consistent traffic without the recurring costs of ad campaigns.

Holistic Online Presence:

SEO isn't just about ranking on search engines. An effective SEO strategy involves optimizing your website's user experience,

creating quality content

, and ensuring mobile responsiveness.

Reviews and Reputation:

Part of SEO, especially local SEO, is managing and optimizing online reviews. Positive reviews can boost your gym's reputation, while effectively addressing negative feedback can demonstrate responsiveness and commitment to customer satisfaction.

Long-term Benefits:

While SEO requires consistent effort, its benefits are long-lasting. Unlike paid ads, which stop bringing traffic once the campaign ends, a well-optimized website can continue to attract organic traffic for free for a long time.

Content Visibility:

Many gyms and fitness centers produce content, from workout tips to nutrition advice. SEO ensures that this valuable content reaches a wider audience, establishing the gym as an authoritative figure in the fitness industry.

Changes in Fitness Trends:

The world of fitness is ever-evolving. SEO allows gyms to quickly adapt and position themselves as pioneers of new trends by optimizing regularly and consistently for trending keywords.
Step-by-Step Guide to SEO for Gyms and Fitness Businesses
Ready to start boosting your online coverage and client base? Here's a step-by-step guide to implementing SEO for gyms:
1. Keyword Research
Start with identifying keywords related to the fitness industry, especially localized keywords like "yoga classes in [city]" or "[city] fitness center." Tools like Google Keyword Planner or Ahrefs can help identify high-volume, low-competition keywords.
2. Optimize On-Page Elements
Ensure that your website's title tags, meta descriptions, and content include your primary keywords. For instance, if "cardio classes in [city]" is a target keyword, create a dedicated page on your website showcasing your cardio programs.
3. Google Business Profile (GBP)/Google My Business (GMB)
Claim and optimize your GBP/GMB listing. This helps in appearing in local search results and map listings. Ensure accurate business information, operating hours, and high-quality images of your gym. Keeping this profile updated with customer reviews also helps boost local SEO.
4. Build Quality Backlinks
Backlinks from reputable websites boost your site's authority and rankings. Partner with local businesses, participate in community events, or host fitness webinars to garner authentic backlinks. Do not engage in paid link schemes; Google penalizes websites for this.
5. Manage Reviews
Encourage satisfied members to leave positive reviews on Google, Yelp, and other platforms. Address negative feedback professionally, showing that you value customer feedback and are committed to continuous improvement.
6. Create Quality Content
Regularly publish blog posts or articles related to fitness, nutrition, or exercise tips. This not only positions you as an industry expert but also attracts organic traffic.
7. Optimize for Mobile
Ensure that your website is mobile-responsive. Many people search for gyms or fitness programs on their smartphones, so a mobile-friendly website is crucial for a better user experience.
8. Engage on Social Media
Active social media profiles can indirectly benefit your SEO. Engage with your audience by sharing fitness tips, client testimonials, or gym updates. Social shares also help attract traffic to your website.
9. Monitor and Analyze
Regularly check your site's analytics to understand where your visitors are coming from, which keywords are driving traffic, and which areas need improvement. Tools like Google Analytics and Google Search Console can be invaluable for this.
Best Practices for Gym SEO
Now that you have a grasp of the basics, let's look at some general best practices to keep in mind for your SEO strategy:
Always focus on user experience.

Fast loading times, easy navigation, and valuable content encourage visitors to

stay longer

, decreasing your website's bounce rate. Understanding

Core Web Vitals

and optimizing for them can significantly improve user experience.
Update your website regularly with fresh content

, be it blogs, member testimonials, videos, or class schedules.

Build relationships with other local businesses.

Mutual promotions or partnerships can be a win-win. How? Feature each other on your websites, collaborate on events, or offer exclusive deals to each other's customers.
Localize keyword optimization strategies.

Given that many people search for gyms in their areas incorporate localized keywords into your content, meta tags, and descriptions. For instance, rather than just "yoga classes," optimize for "yoga classes in [your city or neighborhood]."

Leverage GMB.

Ensure your gym's GMB listing is claimed, complete, and optimized. Regularly update photos, gather and respond to reviews, and provide accurate business hours and contact details.
Ready to Boost Your Gym's Online Visibility?
The importance of SEO for gyms cannot be overstated. As the digital world continues to evolve, staying updated with the latest strategies is essential. If you feel overwhelmed or unsure where to start, we're here to help.
Work with Markitors — your trusted partner for local SEO. Our team can help optimize your gym's website, boost your online visibility, and attract more clients. Contact us today to learn how we can help you achieve your fitness business goals! 
Start now by getting a FREE SEO Audit or scheduling a free consultation.
AUDIT YOUR FITNESS WEBSITE TO LEARN HOW TO IMPROVE BRAND AWARENESS AND INCREASE REVENUE.
SEO FOR FITNESS COMPANIES
Quality SEO content that drives organic website traffic.
Digital PR services to build brand awareness for your fitness brand.
On-Page optimizations to your fitness website.
YOU FOUND US ON GOOGLE, RIGHT?
Google consistently ranks us as one of the top SEO agencies around.
FITNESS MARKETING ARTICLES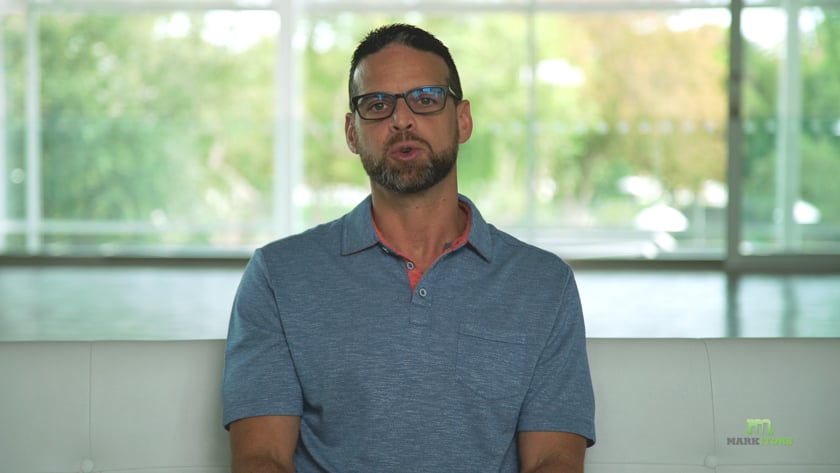 I can't recommend Markitors highly enough from both a speed and investment angle. Their SEO services are very effective in growing your brand online.
— Brian Mohr, Co-founder of Y Scouts
If you Google the term "small business SEO," you'll most likely find Markitors on the first page of search results. There's more than 15,000+ digital marketing agencies who offer SEO services in the United States. Yet, Google consistently ranks us as one of the top choices for search engine optimization.
We launched and have built our SEO agency in a sustainable and predictable way through a solid digital marketing strategy that delivers results. We do the same for small businesses, and for financial services companies like you.
We get results. We practice what we preach. And we believe in having a good time while connecting our clients with customers.
LET'S REWARD YOUR SCROLLING